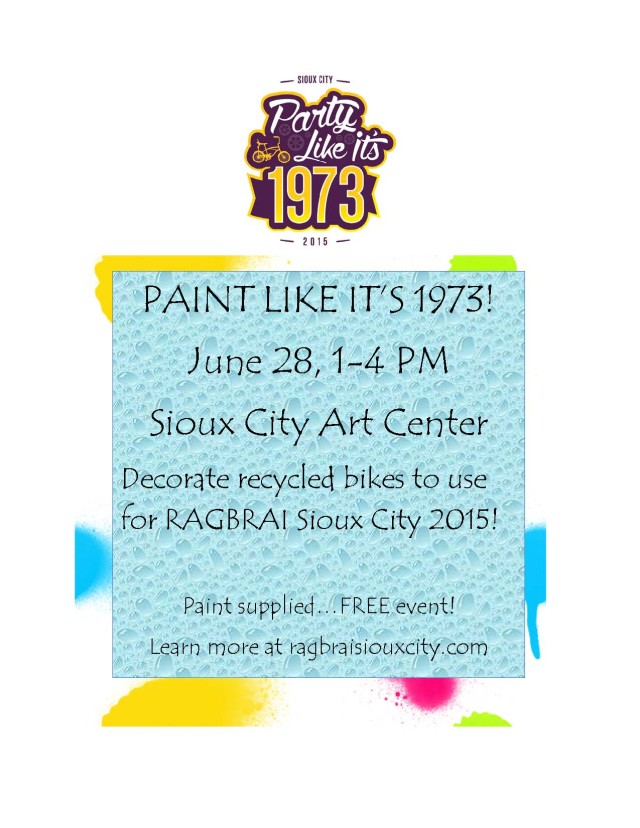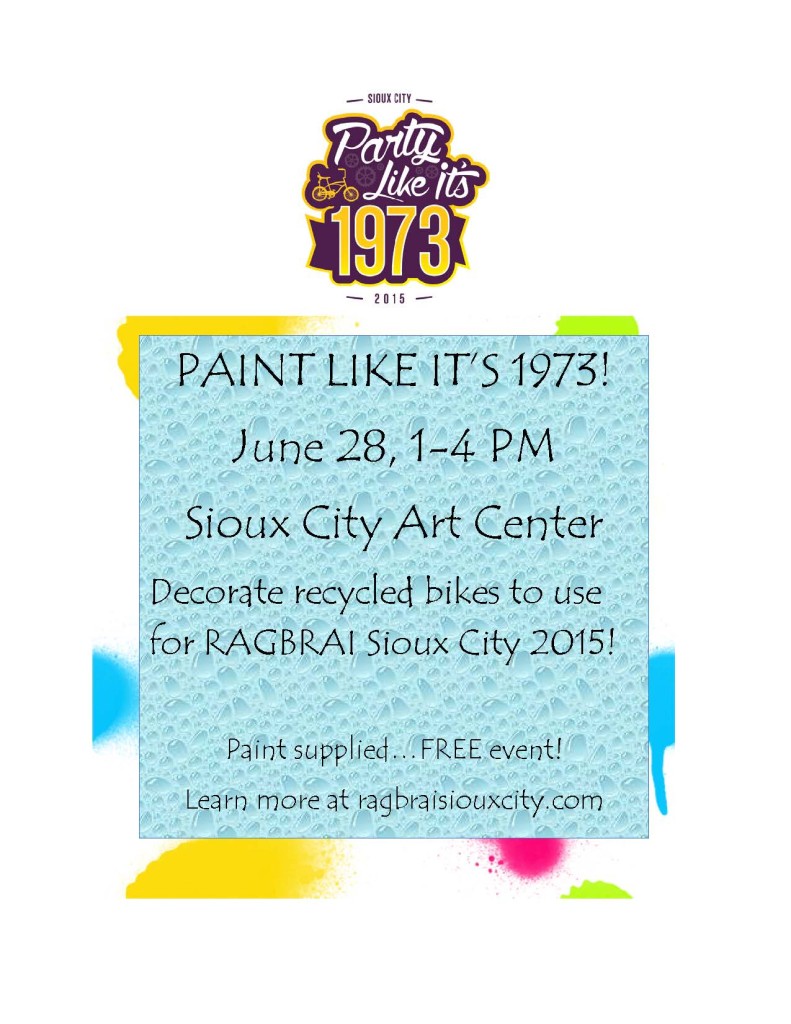 Join us at the Sioux City Art Center this weekend for a FREE painting event.
On Sunday, June 28th, we will be painting recycled bikes, which will be used to decorate Sioux City during RAGBRAI.
The event goes from 1p – 4p, and the paint is supplied.
We hope to see you there!