Two temporary murals celebrating bicycling in Sioux City will be on display in downtown Sioux City for the 50th anniversary of RAGBRAI. 
Iowa-based artist Isaac Campbell, along with local volunteers, will install the murals using a technique called wheat pasting, by using flour, water, and sugar to glue the image to the building surface. 
The two images chosen for the murals include members of Sioux City's Interocean Wheel Club and the Junior League of Sioux City. The 10'x10' murals will be located on the south wall of the Tyson Events Center and Long Lines Family Rec Center, 401 Gordon Drive.
Bicycling became very popular at the end of the 19th century. Sioux City's Interocean Wheel Club started in the 1890s and hosted an annual Labor Day race from Le Mars to Sioux City.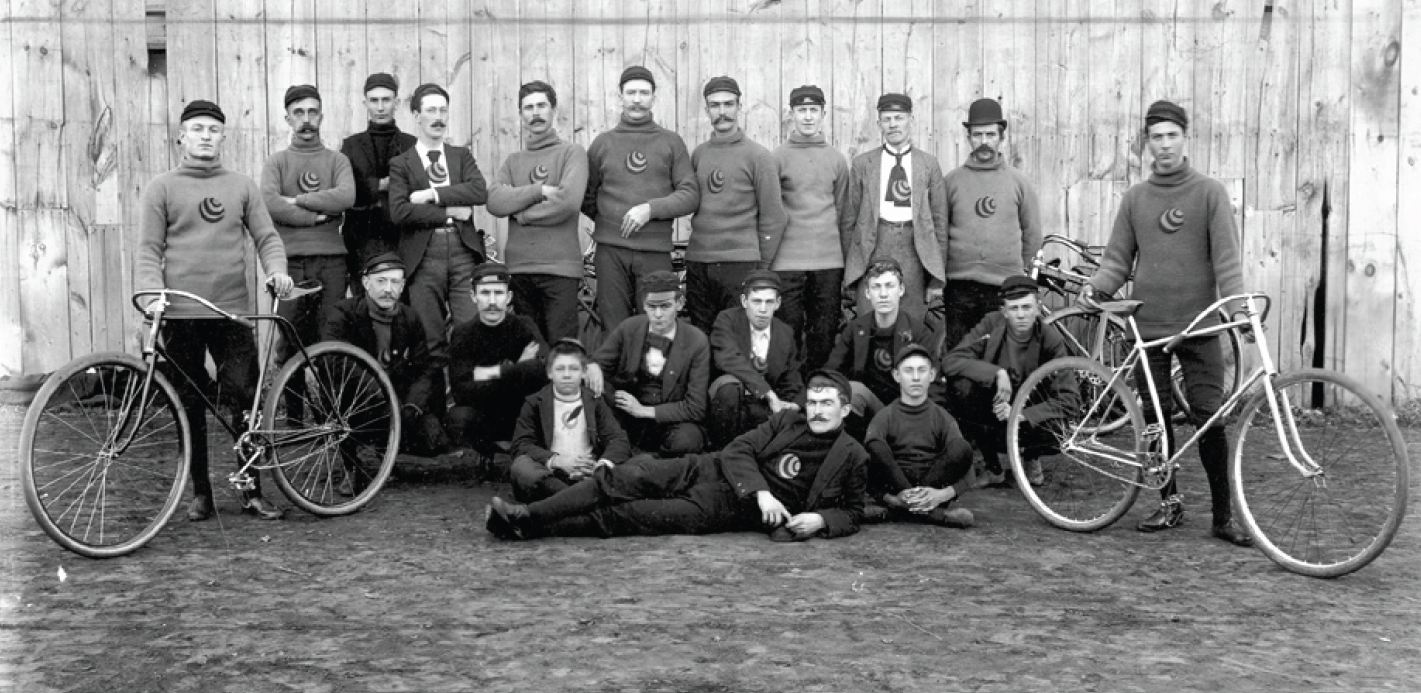 Left to right, the cyclists pictured are: Standing, Andy Lagger, Will Duncan, Alf Hills, Tom Rae, W.J. Ashley, Charlie Ellis, Johnny Lesenich, Charles Miller, Charles Hughson, an unidentified man, and Charles Ashley; seated, Frank Monfort, William Bowser, an unidentified man, Art Hughson, George Brooks, and Stanley Johnson. The boy at the left in the front row is George Meierstein, who later became a famous racer. Lying on the ground in front center is Clyde Davis and the boy at the right is F.B. Ashley.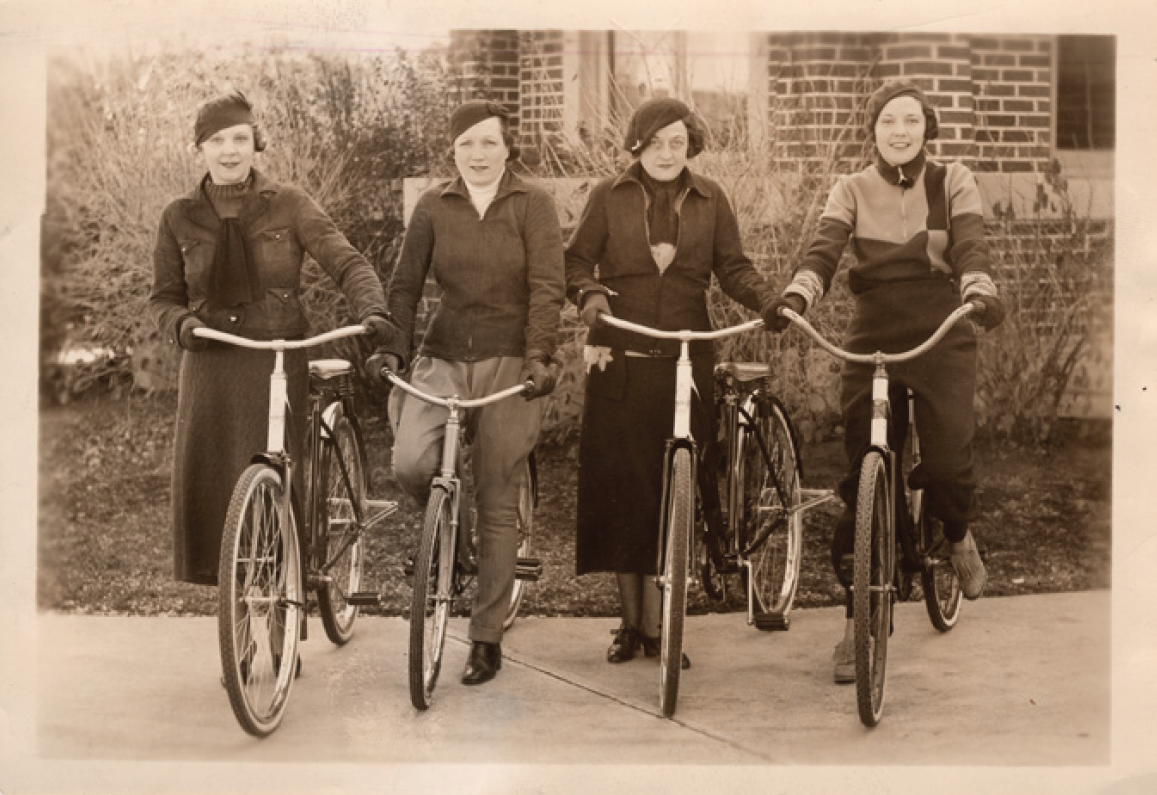 This Sioux City Journal photo from 1934 shows four local society women identified as Mrs. Howard V. (Leone) Martin (1895-1940), Mrs. T.R. (Eunice) Gittins (1895-1989), Mrs. Judson E. Packard (1892-1948), and Mrs. W. Bronson (Dorothy) Palmer (1906-1953).
The women were married to prominent men at the time, including a T.S. Martin Department Store heir, doctor, dentist, and part-owner of the Palmer Candy Company, which still exists today. All were members of the Junior League of Sioux City, a women's leadership organization dedicated to promoting volunteerism in Siouxland.